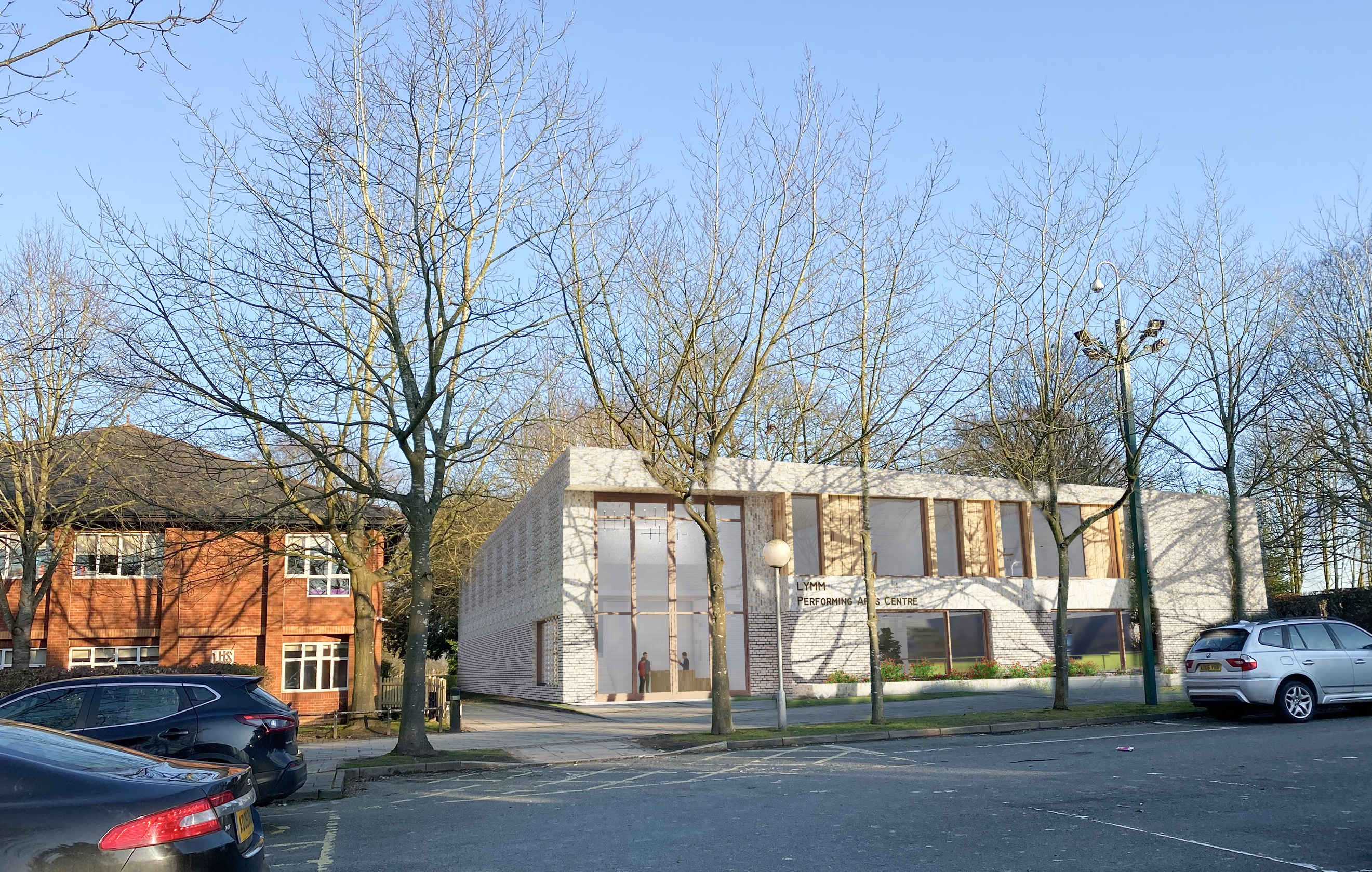 We believe the time is right now to build a performing arts centre in Lymm – and we want to know what you think.
We think Lymm needs new facilities for performing arts to serve both schools and the community. There have been efforts in the past to improve performance facilities in Lymm, but they have not made progress because a suitable site could not be identified and funding was not forthcoming.
Most community use would be after school during the week and throughout the weekend, when we anticipate facilities would be heavily used by a wide range of community music, dance and drama groups for both adults and children. Charges for community use would be set at a modest level to encourage widespread take up and just cover staffing and other costs.
We think the best place for this centre to be located would be on the Lymm High School site to make full use of the existing infrastructure there (parking, staffing, etc). It would be open and available for use to all the schools and the whole community of Lymm and the surrounding area of south Warrington and north/east Cheshire. The centre would be primarily used by schools (both the high school and primary schools) during the school day.
We think the performing arts centre would need to have:
A large, flexible performance hall with retractable raked seating for 400–500 people
A large stage and backstage facilities, and high quality lighting and sound facilities
A flexible lobby/open space area suitable for events and exhibitions
Music, dance and drama studios/teaching rooms providing space for rehearsal, practice and performance
Ample space for small group and individual tuition and practice
A music studio facility suitable for recording as well as rehearsal